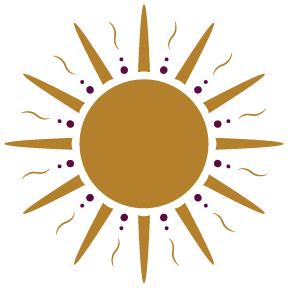 Have an idea? Let's make it happen.
We believe in the magic of plants. There's no doubt that nature has the ability to elevate, create and nurture a space in the best way possible. Our Stewards of Nature Team is dedicated to helping you build and enhance your connection to plants and learn how to incorporate them into your life.

Want a jungle inside your home but don't know where to start? Maybe you need a few plants for your office? Or perhaps you are a coffee shop or restaurant that wants the presence of nature? We can help.We start with a free consultation in your space that consists of us asking questions based on you and your environment and with you, telling us your green ideas. This way we can choose the right plants for your lifestyle. Afterwards, we set you up with everything you need to know in how to take care of your new green friends. Check out our Plant Maintenance tab for info on weekly, bi-weekly or monthly plant servicing options.

Let's be real, plants are living, breathing organisms that require not only attention but the proper knowledge in how to take care of them; that's where we come in.With options of weekly, bi-weekly or monthly plant servicing options, we come to you and support your green friends so that they not only survive in your space, but thrive. Maintenance not only includes adequate watering for each plant species but pruning, pest control and management, fertilization, soil testing and repotting if necessary.

Often times when businesses come together, it creates a meaningful impact on not only you, but your customers as well. We are open to sharing ideas, spaces

We offer a wide variety of hands-on classes that encourage team building, communication and simply, learning about nature.We can come to you or you can come to us, you decide. Inquire for class list and pricing.

Installations are our specialty.We've done everything from complete interior transformations, large and small scale plant walls, temporary art exhibits and large preserved moss art pieces. Installations are our absolute favorite thing to do here at ReRoot. Check out our Gallery for more and let's bring your idea to life.

We are not your average wedding florist and we want to work with couples that we truly have a connection with. We want to not only understand your vision for your special day but bring it to life and execute it beyond your wildest dreams. Because integrity is the core of everything we do, we only commit to taking on a select few weddings per year, this way we can truly focus on each one and allow for plenty of creative space. The earlier you reach out- the better.We invite love of all kinds, we are LGBTQ friendly and do not discriminate against anyone or any beliefs.We look forward to hearing from you.

7 days a week $50 Delivery minimum.Our delivery orders are created to fit the needs, style and budget of each sender. Whether you are looking to gift a new plant friend, floral design or maybe a cactus terrarium to say "Congratulations", "Happy Birthday", "Sorry for your loss" or "Thanks", we've got you covered. Deliveries are made 7 days a week and requires a $50 minimum plus delivery fee. We deliver to the Denver area and surrounding cities including Aurora, Arvada, Boulder, Golden, Lakewood and beyond (just not Kansas) and our fee is based on actual mileage.For floral arrangement requests and/or same day delivery, please call the shop to ensure availability.