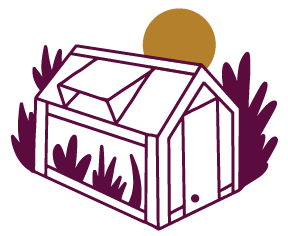 1218 34th st.
Denver, Co 80205
(look for the gold bathtub full of flowers)
currently closed mondays
tues - sat 11-7pm
sun 11-5pm
You are in advanced mode.
You can turn it off in left sidebar. To use advanced options, you will need to enter your own Google Maps API Key.
Get Google API Key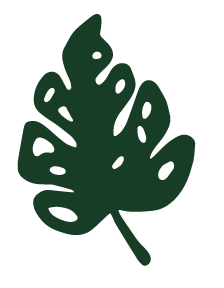 you've got questions, we've got answers.
Where is your shop located?
We are located on the south-east side of 34th and Larimer. Look for the ReRoot sign, plant mural and our beloved gold bathtub.
Can I put a plant or other item on hold?
Yes! Unless otherwise noted, we can place items on hold for up to 24 hours. If you can't make it into the shop the within 24 hours, pre-pay is also an option.
Do you have a waitlist for plants?
No, unfortunately we currently do not. While we do our best to have the most weird, unique and hard-to-find plants, sometimes it's near impossible to find certain varieties. It's best to turn on your instagram notifications @rerootgardens to always be alerted when we get new plant babies in or join our plant gang to get first dibs.
Do you guys do repotting, plant care advice, etc?
Yes! Regarding repotting, we ask that you bring your plants in so we can analyze and diagnose what needs to happen. Sometimes we ask that your plants be drop them off as sometimes we can get busy. We will then notify you via text or email when your plant is ready for pickup, typically within a few days. Every project is different and we will quote you upon drop-off on the cost of your project.
If you have specific questions about a certain plant that needs help, please take photos and direct message us on instagram, text us or show us in-person BEFORE bringing your plant in. We will then give you the best advice possible with plenty of tips, tricks and a gold sticker.
How often do you get new stuff?
We re-stock plants at least once a week, sometimes 2-3 times a week. Plant availability really depends on what our growers are growin' and what our wholesalers can provide.
For our other items like pottery, candles and books, we stock seasonally unless it's a handmade item, which depends on the availability of the artist. Looking for a specific product? Let us know!

We ship on Mondays, Tuesdays and Wednesdays to ensure thoughtful and timely delivery.
Oh no! My order arrived damaged/lost/stolen, what do I do?
Every plant is fragile and the shipping process is not always kind or considerate and while we package each plant friend carefully for their journey, mistakes happen. Please inspect your package when you accept the delivery. Should your order/plants arrive damaged, email a photo to hello@rerootgardens.com along with the order number within 24 hours of receiving the delivery.

Do you ship internationally?
Unfortunately not at this time.
If I see something on your instagram, can I have it shipped?
Possibly! Send us a DM on instagram or give us a call and let's figure it out, together.
What if I've never ordered a plant before?
We get it. Buying plants online can be tricky compared to physically picking out your plant in-person. We do our absolute best in making sure each plant is healthy and ready for their new home. We want to go the extra mile as each plant friend comes with care instructions, direct access to our team of plant gurus, and our guarantee to be there to answer any questions you might have. We are here to help, every step of the way.